Amarbayasgalant Monastery is one of the largest monasteries in Mongolia. It was established by the Yongzheng Emperor in 1727 and completed at a later date by his successor, the Qianlong Emperor. This video shows the culture of the monastery and its various activities.
Read more
This video provides a succinct introduction to the history of the Gelug tradition and the practice of its Dharma Protector. The holy and traditional images of His Eminence Denma Gonsa Rinpoche's monastery are also showcased as part of this video.
Read more
Dorje Shugden is an emanation of Manjushri, the Buddha of Wisdom, who appears in a worldly form to assist practitioners on their spiritual journey. This video features a compilation of various images of Dorje Shugden from all over the world for your viewing pleasure.
Read more
In this video, we can see Dorje Shugden being propitiated by monks at Chogdong Monastery in Tibet. Dorje Shugden has been propitiated for more than 400 years by people from all walks of life and the number of his practitioners keeps increasing as he is no other than the Buddha Manjushri.
Read more
On 17 – 19 January 2015, His Eminence Achok Rinpoche gave a series of initiations in Serpom Monastery. Achok Rinpoche conferred the Yamantaka empowerment and commentary, followed by the White Manjushri and Medicine Buddha initiations.
Read more
In December 2014, His Holiness Kyabje Pabongka Rinpoche conferred the novice monastic vows on the young Denma Gonsa Rinpoche. It is truly a blessing to be able to witness the presence of these two holy beings.
Read more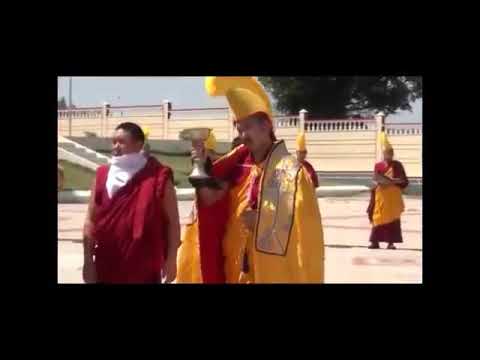 The Dorje Shugden Torgya is a puja which is performed to dispel all obstacles, negative energies and hindrances caused by misguided beings. This particular puja was performed specifically to ensure Serpom Monastery is clear of obstacles and surrounded by positive energies.
Read more
This is the full video of H.E. the 20th Denma Gonsa Rinpoche's enthronement ceremony. More than 200,000 people gathered on this auspicious day to witness the return of an attained master whose previous lives have been incredibly beneficial.
Read more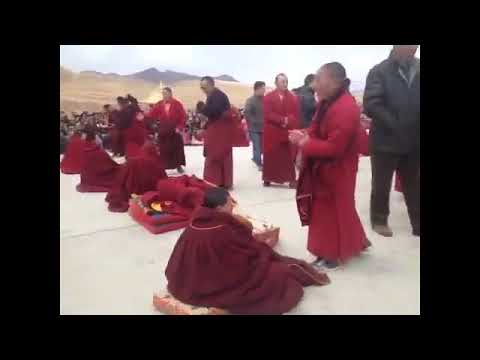 On 31 July 2014, His Eminence the 20th Denma Gonsa Rinpoche was enthroned in Gonsa Monastery. Over 200,000 practitioners from Tibet and around the world gathered to celebrate such an auspicious event.
Read more
In November 2014, the Venerable Gameng Kuten took trance of the Protector Dorje Shugden in Rabten Choeling Buddhist Monastery and gave advice to His Eminence Rabten Rinpoche and Gonsar Rinpoche, and also blessed those present.
Read more
These videos show the inauguration of Gaden Kachoe Shing and the Venerable Gamang Kuten in trance of wrathful Dorje Shugden. H.H. Kyabje Trijang Chocktrul Rinpoche was present to officiate the opening of the new monastery
Read more
Here is an audio recording of His Holiness Kyabje Trijang Rinpoche chanting prayers to Dorje Shugden. It is an incredible blessing to be able to listen to His Holiness's deep and clear voice.
Read more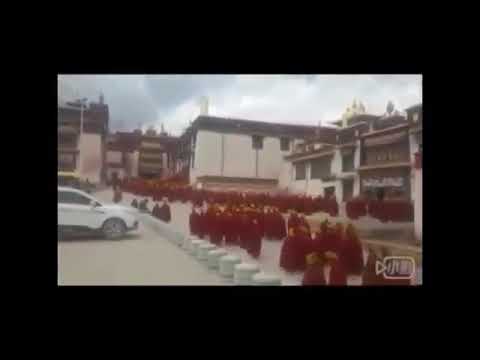 After the completion of the Prajnaparamita class, monks perform a celebratory puja to remove obstacles for their next class, which is on the topic of Madhyamika. This video shows many monks gathering to perform these prayers, which include prayers to Dorje Shugden.
Read more