Relying on Dorje Shugden could not be easier. In a place which is comfortable and calming, sit before an image of the World Peace Protector Dorje Shugden. Have some simple offerings laid out before you. Take a moment to centre yourself then focus strongly on Dorje Shugden's illustrious form.
Read more
A 'Dharma Protector' is a special friend who acts as a guardian angel to safeguard our spiritual path and our general wellbeing. The practice of propitiating a Dharma Protector descended from ancient India and serves to eliminate problems and difficulties that block spiritual progress.
Read more
For Buddhists, the altar forms the focal point of their practice. A Buddhist altar is used by the practitioner to purify negative karma, and to generate merits which will create the causes for us to have conducive conditions in order to further our spiritual practice.
Read more
The Diamond Path sadhana invokes upon two forms of Manjushri – Lama Tsongkhapa and Dorje Shugden. Using traditional sources, this sadhana has been compiled by H.E. the 25th Tsem Rinpoche for those without initiation who wish to create a closer connection with Manjushri.
Read more
Chöd refers to cutting through the self-grasping mind that is at the very root of samsara. The lineage of Chöd was established by a female Tibetan master, Machig Labdrön, who received these teachings from her teacher Padampa Sangye.
Read more
Trakze's practice is especially effective for overcoming powerful delusions and very negative, harmful energies. It will eliminate spirits, unnatural disasters, problems and difficulties. It is also suitable for protection for long journeys, negative speech, accidents and spells.
Read more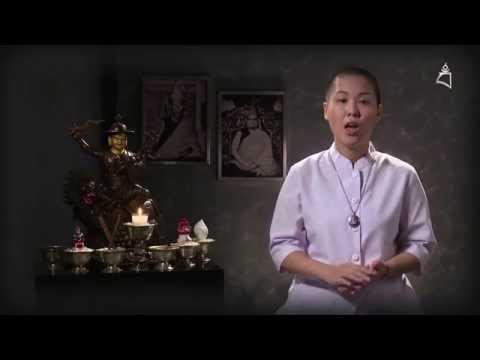 This video demonstrates how to perform the kawang prayer correctly, along with the proper visualisations. When done consistently and sincerely, kawang will remove obstacles that threaten our Dharma practice and stand in the way of spiritual progress.
Read more
When we consider how comprehensive the benefits of Dorje Shugden's pujas are, we begin to realise how important this Dharma Protector is for all beings of this time and age.
Read more
In a private trance in Kechara Forest Retreat, Dorje Shugden said clearly that working for Dharma is very good. When we work for Dharma, we will fulfil the needs of others and automatically fulfil our own needs without even thinking about it.
Read more
I always thank Dorje Shugden for keeping me away from the difficulties which would make me unable to practise Dharma or make others bear the burden.
Read more
The Kawang is a powerful confessional prayer that purifies negative karma that has accumulated from countless previous lifetimes. If this karma is not purified, it can manifest as obstacles to our Dharma practice and can hinder our spiritual progress.
Read more
After I became unemployed, Dorje Shugden helped me find a job with almost double the salary. What's more, it is a job in a field which I have been wanting to work in for in the past 10 years.
Read more
A Lama of Sera Jey Monastery, His Eminence Dagri Rinpoche Jetsun Gyatso Thaye composed this confessional prayer which recognises Dorje Shugden's enlightened qualities.
Read more
By purifying my karma through Dorje Shugden's practice, a difficult situation at work was resolved. At the same time, I received a couple of job offers that gave me more options in my career path.
Read more