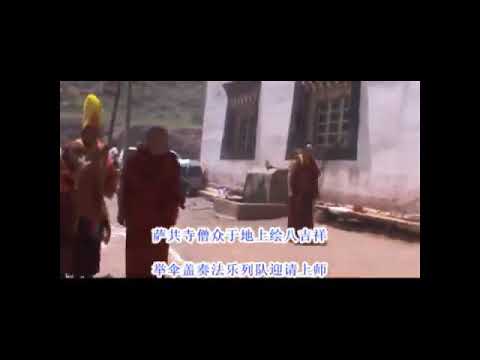 This video shows a large statue of Dorje Shugden located in Tseri Sagong Monastery in Chamdo, Tibet. Many masters and ordained sangha are preserving and spreading the lineage of this enlightened Dharma Protector, whose practice is unsurprisingly flourishing in Chamdo.
Read more
The practice of Dorje Shugden continues to flourish in the monasteries of Tibet. This video shows just a few of the monasteries in the Land of Snows who keep Dorje Shugden's lineage alive and well.
Read more
Ask A Question
This is a section for you to clarify your questions about Dorje Shugden. Just post your question below and check back later for the answer.
July 18, 2022
Dear sir, madam,
I am interested in attending transmissions and initiations for lineage teachings. I am in Singapore though. Does dorjeshugden.org have any centres or affiliations in singapore? If not how could I be in touch with any of your buddhist pastors or attend any dharma events ?
I am in Singapore. By the way are you guys also affiliated with Kadhampa Buddhist Association the one lead by Taiwanese Dromtug Rinpoche?
Thanks
READ MORE
There are no upcoming events at this time.
Page Views By Country
Malaysia
145,544
United States
63,652
India
35,764
Singapore
34,163
China
19,964
Mongolia
19,241
Taiwan
15,951
Vietnam
18,255
United Kingdom
21,881
Brazil
13,732
Indonesia
11,730
Thailand
8,539
Canada
11,483
Nepal
8,762
Bhutan
9,017
Italy
10,778
Australia
7,504
South Korea
3,667
Germany
5,581
France
4,761
Switzerland
5,157
Spain
4,420
Mexico
3,233
Japan
2,800
Sri Lanka
3,467
Netherlands
2,871
Hong Kong
2,683
Russia
2,686
Philippines
1,778
Portugal
1,427
Ireland
1,257
Cambodia
1,076
Sweden
1,681
New Zealand
1,173
Austria
1,440
Norway
2,037
South Africa
1,048
Poland
858
Hungary
1,210