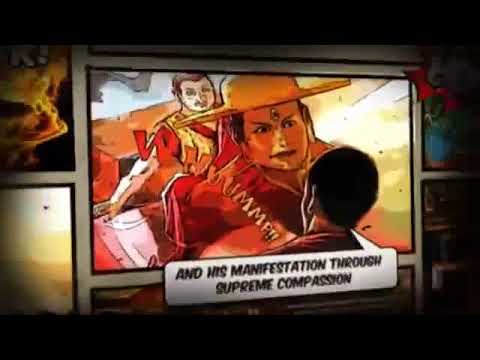 The graphic novel retelling the story of Dorje Shugden is now available in 11 languages. With historically accurate content portrayed in an engaging manner, this full-colour graphic novel is suitable for both beginners and seasoned practitioners.
Read more
Compiled from H.E. Tsem Rinpoche's teachings and commentaries on Dorje Shugden's practice, these easy-to-follow retreat instructions and downloadable materials will equip you with the knowledge to engage in an incredibly beneficial Protector retreat.
Read more
Ask A Question
This is a section for you to clarify your questions about Dorje Shugden. Just post your question below and check back later for the answer.
"
Today's quota for questions
has been filled.
Please try again tomorrow.
"
June 20, 2021
Hello,
I am currently doing the Vajrasattva ngöndro and was wondering, since there is a Part in the sadhana where you recite the Vajrasattva Mantra 21 Times If I could Just incorporate the füll visualisation with vajrasattva above me and the whole process of the nectar Entering me etc while also Holding the dorje shugden visualisation or should I do that after having finished the dorje shugden sadhana.
READ MORE
There are no upcoming events at this time.
Page Views By Country
Malaysia
132,845
United States
51,706
India
32,645
Singapore
30,352
Mongolia
18,688
Taiwan
15,417
Vietnam
16,751
United Kingdom
18,897
Brazil
11,919
China
9,760
Indonesia
10,510
Thailand
7,024
Nepal
7,962
Canada
9,487
Bhutan
7,851
Italy
8,616
Australia
6,158
South Korea
3,484
France
4,218
Germany
4,453
Spain
3,779
Mexico
2,675
Switzerland
4,139
Japan
2,471
Sri Lanka
3,448
Netherlands
2,529
Hong Kong
2,447
Russia
2,361
Portugal
1,333
Cambodia
1,015
Philippines
1,393
Ireland
1,043
Austria
1,295
New Zealand
950
Norway
1,944
Sweden
1,292
South Africa
919
Poland
716
Peru
608