Like most non-practising Buddhists, I used to have no idea what Dharma Protector practice is and why it's important to engage in it. Little did I know of our karmic affinity with the Protector of our time and the immense benefits His powerful practice brings.
Read more
The Diamond Path sadhana invokes upon two forms of Manjushri – Lama Tsongkhapa and Dorje Shugden. Using traditional sources, this sadhana has been compiled by H.E. the 25th Tsem Rinpoche for those without initiation who wish to create a closer connection with Manjushri.
Read more
There are currently two authentic divination texts that are in use to contact Dorje Shugden. One is from the writings of H.E. Kyabje Dagom Rinpoche and the other is from Dorje Shugden himself who composed it while in trance of the Choyang Duldzin Oracle.
Read more
Trakze's practice is especially effective for overcoming powerful delusions and very negative, harmful energies. It will eliminate spirits, unnatural disasters, problems and difficulties. It is also suitable for protection for long journeys, negative speech, accidents and spells.
Read more
Dorje Shugden as Wangze is the most powerful deity to propitiate in order to develop control or exert a positive influence on ourselves and others. This commentary on Wangze's practice was compiled from traditional sources by His Eminence the 25th Tsem Rinpoche.
Read more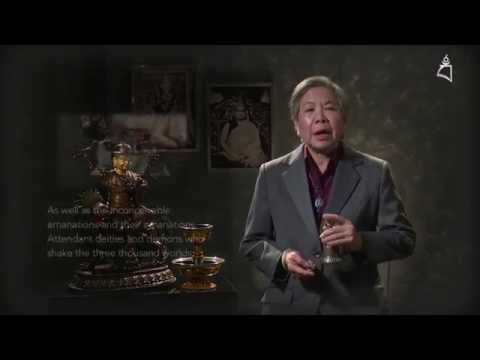 Serkym or 'golden drink' is part of the Dharma Protector practice and is a powerful ritual to propitiate Dorje Shugden. This video is a step-by-step guide to Dorje Shugden's serkym offering prayer, and includes extensive explanations of the verses, rituals and benefits of this powerful practice.
Read more
This video shows H.H. Kyabje Trijang Chocktrul Rinpoche making serkym offerings to the Protector Dorje Shugden. The old Dorje Shugden statue shown in the video originates from the 8th Khalkha Jetsun Dhampa, the highest among the reincarnated Lamas of Mongolia.
Read more
His Holiness Kyabje Trijang Chocktrul Rinpoche travelled to His Eminence Drubwang Gangchen Rinpoche's centre in Europe and conferred the oral transmission of the daily prayer and serkym of Dorje Shugden.
Read more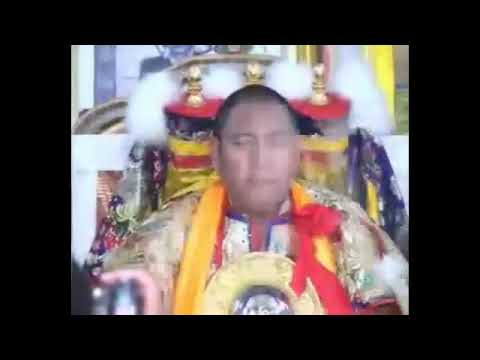 Filmed in October 2009, this video shows the pre-trance preparations for the invocation of wrathful Dorje Shugden to enter the body of the oracle. The oracle begins by first performing the serkym offering and other prayers to Dorje Shugden.
Read more
The serkym offering is one of the most iconic prayers to the Dharma Protectors. In essence, it is very powerful extended offering to request swift assistance. It can be done as part of the short or condensed sadhana to Dorje Shugden, or as a special exhortation for activities.
Read more
By purifying my karma through Dorje Shugden's practice, a difficult situation at work was resolved. At the same time, I received a couple of job offers that gave me more options in my career path.
Read more