To help people connect with him, a modern and easy-to-understand set of materials have been produced to make his practice accessible to everyone in six different languages: English, Tibetan (བོད་ཡིག), Chinese (中文), Hindi (हिंदी), Tamil (தமிழ்) and Nepali (नेपाली).
Read more
Venerable Karchen Lobsang Chodar was born in Shigatse, central Tibet. At a very young age, he enrolled in Tashi Lhunpo Monastery, one of the largest monastic universities in Tibet.
Read more
In early May 2016, the Buddhist world lost a dedicated, sincere practitioner when the abbot of Phelgyeling Monastery in Nepal, Venerable Gen Chodrak, entered clear light. He remained in tukdam meditation for almost two days before his current incarnation left us permanently.
Read more
This holy statue of Dorje Shugden was once placed in Kopan Monastery, Nepal. The statue belonged to Venerable Lama Thubten Yeshe, whose main Protector was Dorje Shugden. Lama Yeshe remained a devoted practitioner until he entered clear light in 1984.
Read more
This photo gallery contains images of various temples, monasteries and Dharma centres around the world where the practice of the World Peace Protector Dorje Shugden is upheld.
Read more
Beautiful stupas of Dorje Shugden (gyalchen tendoe) have been constructed all over Tibet. A symbol of Enlightenment, stupas are a form of spiritual architecture that have existed even before the time of Buddha Shakyamuni.
Read more
The great Mongolian Lama, His Eminence Sokpu Rinpoche is considered by many in the Tibetan and Mongolian community to be the emanation of Gyenze, the 'increasing' form of Dorje Shugden. Born in 1908, he was enthroned on the Hutugtu throne at a young age.
Read more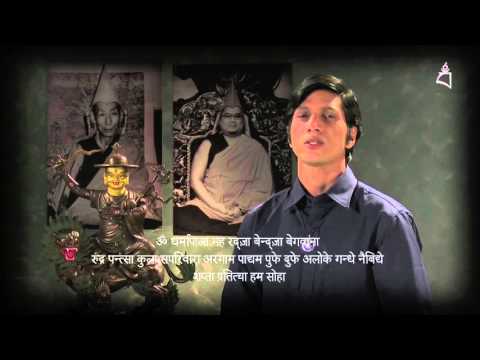 In this video, Mitra gives a short introduction to Dorje Shugden's practice in the Nepali language, with the hope that his fellow countrymen may receive the benefits through developing faith and starting on the practice.
Read more
The New Zealand Kadhampa Buddhist Association officially opened its doors to the public in March 2008. It is but one of the many centres and monasteries founded by Serkong Tritul Rinpoche worldwide.
Read more
Established in the mid 15th Century, Segyu Monastery is recognised as the pioneer of the Gaden lineage's great Tantric monasteries. Many of the Tantric teachings of Lama Tsongkhapa including Guhyasamaja, Heruka and Yamantaka were actually developed here.
Read more
From a very young age, Venerable Lama Thubten Yeshe gravitated towards spirituality to such an extent that even as a child, whenever a monk would visit their home, he would beg to leave with the monk and join the monastery, despite his fondness for his parents.
Read more
Recently, Gonsar Rinpoche returned to the roots of his religious faith to build a monastery in Lumbini, Nepal. As Lumbini is considered by all Buddhists to be the holiest pilgrimage site in the world, establishing Jangchup Lamrim Temple there to house the Sangha and spread the Dharma is extremely auspicious.
Read more