The following content, presented in different forms of media, will help you learn more about Dorje Shugden and his practice. From extensive commentaries to illustrated novels, from videos to downloads, there is something here that will add to your knowledge regardless of your level of understanding and experience.
This is the full video of H.E. the 20th Denma Gonsa Rinpoche's enthronement ceremony. More than 200,000 people gathered on this auspicious day to witness the return of an attained master whose previous lives have been incredibly beneficial.
Read more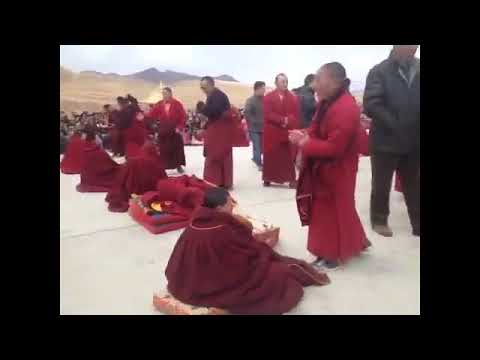 On 31 July 2014, His Eminence the 20th Denma Gonsa Rinpoche was enthroned in Gonsa Monastery. Over 200,000 practitioners from Tibet and around the world gathered to celebrate such an auspicious event.
Read more
In November 2014, the Venerable Gameng Kuten took trance of the Protector Dorje Shugden in Rabten Choeling Buddhist Monastery and gave advice to His Eminence Rabten Rinpoche and Gonsar Rinpoche, and also blessed those present.
Read more
These videos show the inauguration of Gaden Kachoe Shing and the Venerable Gamang Kuten in trance of wrathful Dorje Shugden. H.H. Kyabje Trijang Chocktrul Rinpoche was present to officiate the opening of the new monastery
Read more
Here is an audio recording of His Holiness Kyabje Trijang Rinpoche chanting prayers to Dorje Shugden. It is an incredible blessing to be able to listen to His Holiness's deep and clear voice.
Read more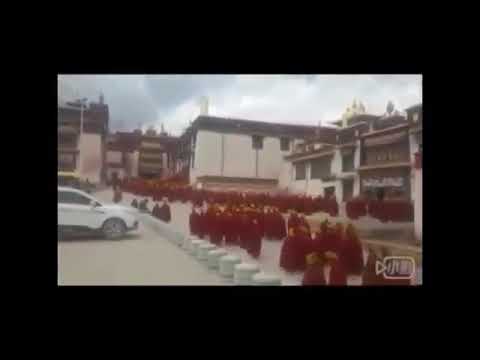 After the completion of the Prajnaparamita class, monks perform a celebratory puja to remove obstacles for their next class, which is on the topic of Madhyamika. This video shows many monks gathering to perform these prayers, which include prayers to Dorje Shugden.
Read more