This is a true account of how Dorje Shugden manifested as a compassionate Lama, martyr and enlightened Buddhist Protector. Understanding the origins and history of any Buddhist practice is highly recommended to cultivate faith, devotion and stability in one's practice.
Read more
Dorje Shugden reincarnated as a Dharma Protector in order to be of benefit to sentient beings. He arose from a long line of incarnations that stem all the way back to the Bodhisattva of Wisdom, Manjushri.
Read more
Tibet has an ancient and popular tradition of oracles which involves invoking the deity (usually a Dharma Protector) to descend into a human oracle. Dorje Shugden is one such example of this tradition.
Read more
Receive Dorje Shugden's blessings in the form of sound by listening to these professionally recorded prayers of Dorje Shugden performed by one of the greatest Tibetan Buddhist monasteries in India.
Read more
This photo gallery contains a selection of images of Dorje Shugden, his entourage and other Enlightened Beings from around the world. Please enjoy and share these beautiful blessed pictures.
Read more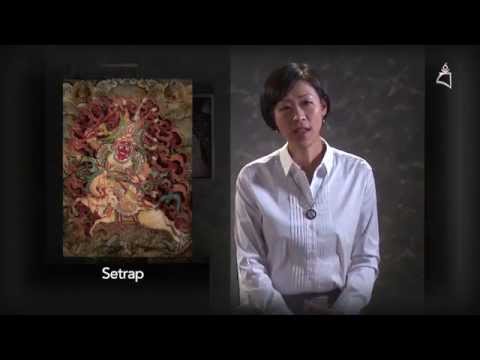 Dorje Shugden's close relationship with the Protector Setrap is historically significant. Not only did Dorje Shugden's previous incarnations propitiate Setrap, but also brought the practice of Setrap from India into the Tibetan pantheon of deities.
Read more
The serkym offering is one of the most iconic prayers to the Dharma Protectors. In essence, it is very powerful extended offering to request swift assistance. It can be done as part of the short or condensed sadhana to Dorje Shugden, or as a special exhortation for activities.
Read more
Prince Iska Minh, later recognised as His Eminence the 25th Tsem Rinpoche, was born in Taipei in 1965 to a Mongolian Royal Princess of Xinjiang, Dewa Nimbo, whose family had escaped to Taiwan.
Read more
I discovered that my tumour marker for ovarian cancer was high. A year later, things are under control. I know that Dorje Shugden was with me throughout the ordeal.
Read more
When I was at a crossroads in my life, Dorje Shugden gave me clear signs of what to do. Since then, the hindrances to my Dharma practice have been alleviated substantially.
Read more
His Eminence Kyabje Daknak Rinpoche is considered by many to be the Nirmanakaya form of Buddha Amitabha and Dharmapala Setrap and is seen as a Living Buddha at both Zetho Monastery and Sera Mey Monastery.
Read more
To me, Dorje Shugden is like a 'Big Spiritual Father' in that he gives us Dharma, helps us overcome obstacles and illnesses, and much more. He is indeed compassion in action!
Read more
I have been praying for years that my children would be able to attend Dharma classes at Kechara. Within months of practising Dorje Shugden, my wish came true and some of our obstacles were removed.
Read more
In 1917, a boy who would eventually grow up to become the Choyang Duldzin Kuten Lama was born in Khele, Tibet. He was given the name Migmar Tsering and at the age of seven, he joined Ngamring Monastery, affiliated with Tashi Lhunpo.
Read more