His Holiness the 9th Panchen Lama Thubten Choekyi Nyima was born in 1883. The name "Panchen" is an abbreviation meaning 'great scholar'. In fact, the Panchen Lama is second-highest ranking Lama in the Gelugpa school of Tibetan Buddhism, the highest being the Dalai Lama.
Read more
His Eminence Trehor Kyorpen Rinpoche was a was a great yogi of both the Tantric generation and completion stages. A learned scholar and erudite master, he obtained his Geshe Lharampa title from Drepung Monastery in Tibet.
Read more
Located behind the main chapel of Jowo Rinpoche is the Dorje Shugden Chapel – Trode Khangsar. It was commissioned by His Holiness the 5th Dalai Lama in the 17th Century and serves as a testament to the official establishment of Dharma Protector Dorje Shugden's practice in Tibet.
Read more
Born on 10th March 1901 in one of the most spiritual places of Central Tibet, Tsel Gungtang, His Holiness Kyabje Trijang Rinpoche Lobsang Yeshe Tenzin Gyatso was the third incarnation in the line of Trijang Rinpoches.
Read more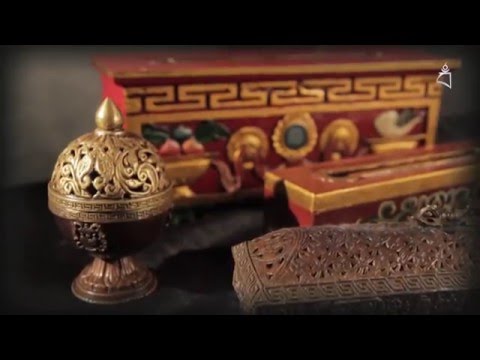 This video covers the history, significance and method of performing the Dorje Shugden incense offering ritual known as 'Sangsol' as well as the incense offering prayer composed by Serkong Dorje Chang.
Read more
A traditional substance for offering since the birth of Buddhism, fragrant incense is said to remind us to hold any vows we have taken strongly. It is traditionally offered on the altar, used to purify other offerings and even offered outdoors during festive occasions and auspicious days.
Read more
H.E. the 2nd Serkong Dorje Chang was a prominent Lama during the time of H.H. the 13th Dalai Lama. Formerly a monk of Gaden Monastery, Serkong Dorje Chang is the only Lama in Gelug history whom the Dalai Lama has advised to return his ordination vows and take on a consort.
Read more