These videos contain rare and never-seen-before footage of oracular monks who mysteriously took spontaneous trance in the presence of Tsem Rinpoche during a pilgrimage to Tibet.
Read more
This is a true account of how Dorje Shugden manifested as a compassionate Lama, martyr and enlightened Buddhist Protector. Understanding the origins and history of any Buddhist practice is highly recommended to cultivate faith, devotion and stability in one's practice.
Read more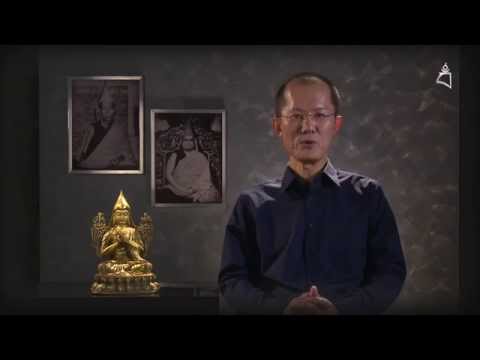 An intricate tale of how Dorje Shugden arose as a Dharma Protector to protect Lama Tsongkhapa's teachings on Emptiness. This historical account, based on the writings of His Holiness Kyabje Trijang Rinpoche, spans hundreds of years of Tibetan history.
Read more
The Dorje Shugden cham dance by and large encompasses the essence of what His Holiness Kyabje Trijang Dorje Chang has written about Dorje Shugden, relating the events leading to his manifestation as a Dharma Protector.
Read more
Dorje Shugden is closely connected with China in many ways. In Dorje Shugden's kangso or fulfilment ritual by His Holiness Kyabje Pabongka Rinpoche, it is stated that Dorje Shugden resides in Wu Tai Shan (Five-Peak Mountain) of China.
Read more
Located behind the main chapel of Jowo Rinpoche is the Dorje Shugden Chapel – Trode Khangsar. It was commissioned by His Holiness the 5th Dalai Lama in the 17th Century and serves as a testament to the official establishment of Dharma Protector Dorje Shugden's practice in Tibet.
Read more
In this audio recording, His Holiness Kyabje Zong Rinpoche talks about the history and lineage of Dorje Shugden while one of his students, Geshe Tsultim Gyeltsen, translates.
Read more