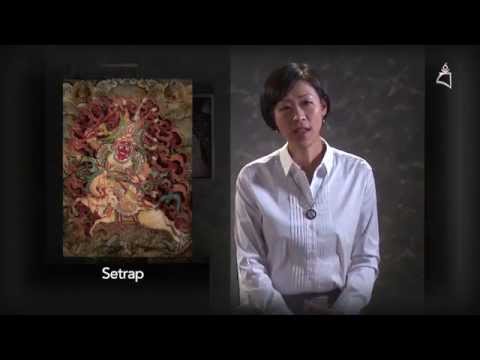 Dorje Shugden's close relationship with the Protector Setrap is historically significant. Not only did Dorje Shugden's previous incarnations propitiate Setrap, but also brought the practice of Setrap from India into the Tibetan pantheon of deities.
Read more
Ask A Question
This is a section for you to clarify your questions about Dorje Shugden. Just post your question below and check back later for the answer.
June 20, 2021
Hello,
I am currently doing the Vajrasattva ngöndro and was wondering, since there is a Part in the sadhana where you recite the Vajrasattva Mantra 21 Times If I could Just incorporate the füll visualisation with vajrasattva above me and the whole process of the nectar Entering me etc while also Holding the dorje shugden visualisation or should I do that after having finished the dorje shugden sadhana.
READ MORE
There are no upcoming events at this time.
Do we actually know the meaning and reason for paying respects to the Sangha, and how does respecting the Sangha help us in our spiritual growth? Read more:
http://bit.ly1YlRTEw
Lucy Yap
Page Views By Country
Malaysia
134,880
United States
54,156
India
33,200
Singapore
31,301
Mongolia
18,778
Taiwan
15,628
Vietnam
16,843
United Kingdom
19,440
China
12,224
Brazil
12,315
Indonesia
10,748
Thailand
7,038
Nepal
8,060
Canada
9,688
Bhutan
8,221
Italy
8,839
Australia
6,361
South Korea
3,499
Germany
4,706
France
4,327
Spain
3,935
Mexico
2,747
Switzerland
4,296
Japan
2,486
Sri Lanka
3,450
Netherlands
2,624
Hong Kong
2,510
Russia
2,407
Portugal
1,348
Cambodia
1,035
Philippines
1,436
Ireland
1,080
Austria
1,329
Sweden
1,368
New Zealand
987
Norway
1,954
South Africa
934
Poland
736
Argentina
803