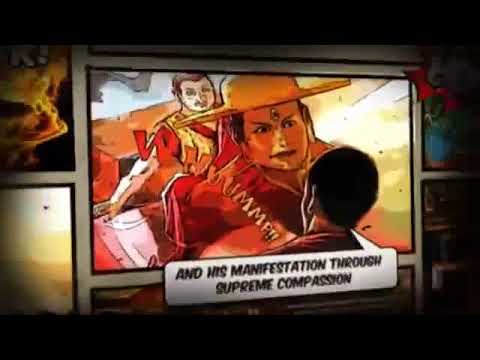 The graphic novel retelling the story of Dorje Shugden is now available in 11 languages. With historically accurate content portrayed in an engaging manner, this full-colour graphic novel is suitable for both beginners and seasoned practitioners.
Read more
Ask A Question
This is a section for you to clarify your questions about Dorje Shugden. Just post your question below and check back later for the answer.
February 1, 2023
My mother passed away just over 2 months ago and I was very close to her. While she was sick, I took care of her and tried to make her life as comfortable as possible given the pain that she was in. My question is: in Buddhism, do people honor or worship their relatives who have passed, and can they still hear from even after some time has passed?
READ MORE
There are no upcoming events at this time.
Do we actually know the meaning and reason for paying respects to the Sangha, and how does respecting the Sangha help us in our spiritual growth? Read more:
http://bit.ly1YlRTEw
Lucy Yap
Page Views By Country
Malaysia
146,759
United States
64,830
India
36,227
Singapore
34,597
China
20,813
Mongolia
19,376
Taiwan
15,982
Vietnam
18,383
United Kingdom
22,252
Brazil
13,914
Indonesia
11,832
Thailand
8,697
Canada
11,711
Nepal
8,821
Bhutan
9,217
Italy
11,214
Australia
7,666
Germany
5,669
South Korea
3,676
France
4,826
Switzerland
5,211
Spain
4,482
Mexico
3,339
Japan
2,820
Netherlands
2,908
Sri Lanka
3,470
Hong Kong
2,726
Russia
2,895
Philippines
1,801
Portugal
1,441
Ireland
1,273
Cambodia
1,078
Sweden
1,706
New Zealand
1,184
Austria
1,460
Norway
2,051
South Africa
1,063
Poland
883
Hungary
1,240