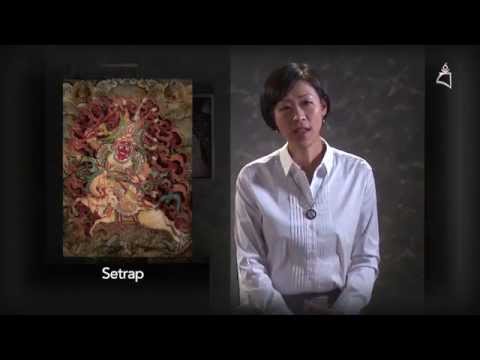 Dorje Shugden's close relationship with the Protector Setrap is historically significant. Not only did Dorje Shugden's previous incarnations propitiate Setrap, but also brought the practice of Setrap from India into the Tibetan pantheon of deities.
Read more
Ask A Question
This is a section for you to clarify your questions about Dorje Shugden. Just post your question below and check back later for the answer.
September 3, 2020
Old Master Thailand has promised to give me back something. I have tried many ways to contact him but it has been MORE THAN 5 YEARS & 5 MONTHS already. By reciting Dorje Shugden MANTRA, DO YOU THINK THIS WOULD HELP ME TO MAKE CONTACT with Old Master Thailand? PLEASE HELP ME AND TELL ME WHAT TO DO..........
READ MORE
There are no upcoming events at this time.
Do we actually know the meaning and reason for paying respects to the Sangha, and how does respecting the Sangha help us in our spiritual growth? Read more:
http://bit.ly1YlRTEw
Lucy Yap
Page Views By Country
Malaysia
126,354
United States
46,458
India
31,047
Singapore
28,360
Mongolia
18,343
Taiwan
15,291
Vietnam
16,258
United Kingdom
17,189
Brazil
10,258
Indonesia
10,161
Thailand
6,958
Nepal
7,416
Canada
8,336
Bhutan
6,877
China
6,108
Italy
7,540
Australia
5,594
South Korea
3,365
France
3,847
Germany
3,827
Mexico
2,475
Spain
3,553
Japan
2,371
Switzerland
3,721
Sri Lanka
3,418
Netherlands
2,282
Hong Kong
2,314
Portugal
1,260
Russia
2,014
Cambodia
967
Philippines
1,324
Ireland
918
Austria
1,192
New Zealand
858
Norway
1,765
South Africa
850
Sweden
1,029
Peru
598
Poland
645